About Backflow Paradise Inc. - Your Trusted Phoenix Backflow Contractor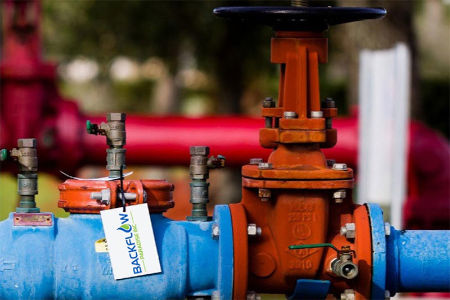 When Phoenix residents are looking for the most trusted and reputable backflow contractor, they know they can turn to Backflow Paradise Inc. to get the job done.
Backflow Paradise Inc. is a family-owned and operated company; we are fully licensed, bonded, and insured, so you can trust our experts.
As ABPA Certified Testers with more than 15 years in the backflow industry, we are confident that a backflow contractor from Backflow Paradise Inc. can accomplish your goals in a swift and efficient manner. We offer a variety of backflow services in Phoenix, from backflow renting or repairs to even certified backflow testing.
We pride ourselves not only on being highly skilled but on our integrity in each of our services. This means that you never have to worry when a backflow contractor from Backflow Paradise Inc. is servicing your property. If you need anything done regarding your Phoenix backflow system, Backflow Paradise Inc. is the best company for the job, and any one of our backflow contractors will be happy to help you from the first call to the day of your service.
Our Mission
Backflow Paradise Inc. is proud to be customer-focused, and we are committed to keeping the public water supply safe through Backflow Prevention. We Are the Phoenix Backflow Professionals You Can Trust
Get Your Free Estimate Today