Chandler Relies On Backflow Paradise Inc. For First-Rate Backflow Services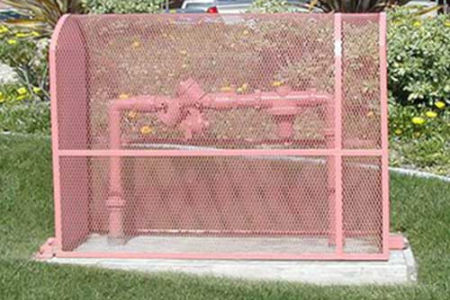 In Chandler, backflow preventers are required and regulated. Luckily, Backflow Paradise Inc. takes that pressure off of your hands by offering the best backflow services around.
We provide free quotes for all of our backflow services at Backflow Paradise Inc. For testing services, you may be confident that we are ABPA certified, meet the laws and standards, and can serve as your primary backflow device specialist. Furthermore, we are a family owned and run business with over 15 years in the field, so you can rest easy that you are entrusting your property to seasoned professionals.
To learn more about the many backflow services we offer to our Chandler customers, give us a call at 623-297-9703 to speak with an expert.
Why Do Chandler Properties Need Backflow Testing?
For this, it is best to understand backflow prevention first.
Backflow prevention is a way to prevent polluted or non-potable water from mistakenly being pushed back into the clean water system. This occurs when the pressure in the water pipes changes. For example, using a fire hydrant causes water pressure to drop along other water lines, creating a type of reverse "suction" that sends water back in the direction it came. This is especially dangerous in settings such as irrigation, chemical treatment facilities, and mortuaries, where chemicals or toxins mistakenly released back into the water supply can cause disease and injury.
Backflow testing is one of the necessary backflow services to ensure that these means of prevention are properly functioning. In Chandler, backflow testing needs to be performed annually by certified testers like Backflow Paradise Inc. Before your next inspection test is due, the Arizona Water Company will send you a reminder in the mail that you need to schedule a testing service, but the responsibility falls entirely on your shoulders.
Schedule your backflow testing today by giving us a call at 623-297-9703, where a skilled expert is always available to help you and answer any questions you may have about the backflow prevention system.
Premier Backflow Repairs For Chandler, AZ
At Backflow Paradise Inc., we offer repair services for all backflow prevention assemblies. If you have noticed leaking, funky smells, discolored water, and differing water pressure, you need to call 623-297-9703 to schedule a test and possible repair service as soon as possible to prevent your non-potable water from accidentally returning back to the clean water supply.
Chandler residents rely on Backflow Paradise Inc. to keep their backflow preventions assemblies in good working order. We Are the Phoenix Backflow Professionals You Can Trust
Get Your Free Estimate Today