Peoria Backflow Services You Can Depend On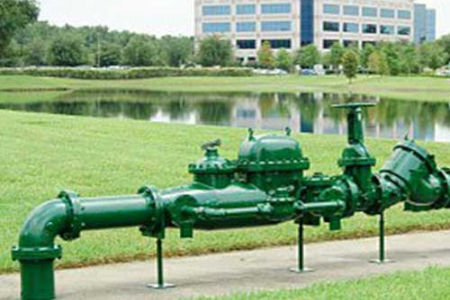 Backflow preventers are necessary and controlled in Peoria. Fortunately, Backflow Paradise Inc. relieves you of that burden by providing the greatest backflow services available.
At Backflow Paradise Inc., we provide complimentary quotes for all of our backflow services. You can rest assured that we are ABPA certified, satisfy the state and city regulations and requirements, and can function as your chief backflow preventer specialist when it comes to testing services. Additionally, we are a family-owned and operated company with over 15 years of experience in the sector, so you can be confident that you are leaving your property to expert specialists.
Call us at 623-297-9703 to talk with an expert about the different backflow services we provide to our Peoria consumers.
Why Is Backflow Testing Required for Peoria Properties?
It is best to first understand backflow prevention.
Backflow prevention stops dirty or non-potable water from being accidentally pumped back into the city's clean water supply. When the pressure in the piping systems fluctuates, this unfortunate event happens. Using a fire hydrant, for example, causes water pressure to decrease along many water lines, resulting in the form of suction that carries water in the direction it came from. This is especially problematic in contexts like irrigation, industrial chemical treatment plants, and morgues, where chemicals or poisons accidentally discharged into the water supply can cause diseases and damage.
Backflow testing is the required backflow service to check that these preventative measures are working effectively. Backflow testing in Peoria must be completed yearly by qualified testers such as Backflow Paradise Inc. The Arizona Water Company will send you a notice in the mail about scheduling a testing service before your next inspection needs to be performed, but the duty is solely on your shoulders.
Schedule your backflow services now by calling 623-297-9703, where a knowledgeable specialist is always on hand to assist you and answer any questions you may have regarding the backflow protection system.
Peoria, AZ's Best Backflow Repair Service
We provide repair services for all backflow prevention assemblies at Backflow Paradise Inc. If you observe leaks, strange smells, discolored water, or varying water pressure, call 623-297-9703 as soon as possible to schedule a test and potential repair work to avoid your non-potable water from inadvertently returning to the clean water supply. This is the first line of defense against backflow water pollution the city of Peoria has, so doing your part and repairing broken preventers is essential.
Residents of Peoria rely on the experts at Backflow Paradise Inc. to keep their backflow prevention assemblies in excellent working order. We Are the Phoenix Backflow Professionals You Can Trust
Get Your Free Estimate Today