Phoenix Backflow Testing By Experienced Specialists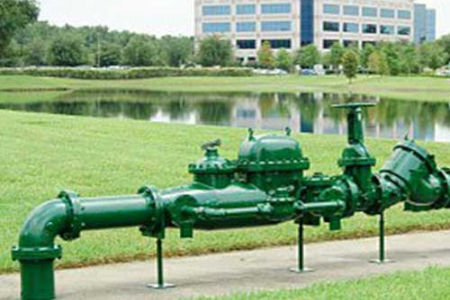 For backflow testing you know is ABPA certified, reach out to Backflow Paradise Inc. We are the industry-leading specialists in the Phoenix area.
We understand that it can be a hassle to figure out backflow and backflow regulations. At Backflow Paradise Inc., we try to make your backflow testing services as smooth and hassle-free as possible. As a family-owned and operated business with a full portfolio of licenses, bonds, and insurance, you can rest assured that we are the best in the business and can help you with any service you may need, even backflow repairs & installation.
To learn more about our astounding service and backflow testing capabilities, give us a call at 623-297-9703 to schedule with the best backflow company in Phoenix.
Backflow Prevention Tester
At Backflow Paradise Inc., we provide integrity-based services and competitive pricing for all of our backflow services, especially testing. Our experts are ABPA certified and licensed to service the state of Arizona. And with our over 15 years in the industry, you can rest assured that your backflow testing service is being performed by only the best experts in the business.
For the best backflow services for Phoenix, Backflow Paradise Inc. has been the primary choice for many.
Why Your Property Needs Backflow Testing
For those living in Arizona, you are a part of the Arizona Water Compan, which administers the Cross-Connection Control Program to all of its customers. This program ensures compliance with the Arizona Administrative Code on Backflow Prevention (R18-4-215).
The program requires many moving pieces to ensure the water system in each region doesn't become contaminated with backflow. This includes the installation, certified testing, and maintenance of approved backflow prevention systems. In addition to having this assembly on your plumbing system, you are also required to have it tested annually. The Arizona Water Company does the courtesy of letting you know when your inspection and tests are due by sending a reminder in the mail, but all customers are responsible for choosing their backflow prevention company and paying the fees for all aspects of it, including the required testing. Think of it as a car inspection in most regards.
But why is this system in order? In Arizona, and in many places in the world, water is a necessity but also difficult to provide within the climate. That means if the plumbing system on your property backflows, you could contaminate the entire city's supply and force them to do a flush, which wastes millions of gallons of water.
Backflow testing is essential to stay in compliance with the law and keep your community's water supply safe. We Are the Phoenix Backflow Professionals You Can Trust
Get Your Free Estimate Today