Premier Backflow Services In Avondale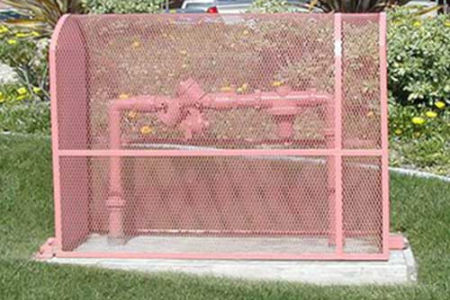 As a family-owned and run business in Avondale, AZ, Backflow Paradise Inc. sees value in being so well-known and recommended by our customers. We want to keep our customers returning for their backflow requirements by providing premier backflow services and outstanding customer service. We have the skills and credibility you need to confidently employ our backflow services for your facility as industry specialists for over 15 years.
From the minute you call to book your service until the day we come to your Avondale property and service your backflow preventer, you will be greeted by courteous workers and professional workers with whom you can put your faith. We provide every service you'll need for backflow preventers, so you may utilize Backflow Paradise Inc. for anything, from installation to certified backflow testing. We can be your one-stop-shop at Backflow Paradise Inc.
Necessary Avondale Backflow Testing
Many communities, including Avondale, require and strictly enforce backflow prevention devices to guarantee that non-potable water does not backflow into pipes and contaminate the water supply. The Cross-Connection Program is largely enforced on commercial premises, although it is not uncommon for residential homes to be required as well, at least in terms of installing and inspecting a backflow device.
In Avondale, annual backflow testing is required. The Arizona Water Company mails notifications to its customers to ensure they don't miss arranging an inspection and chance being out of compliance and harming the water supply. A properly working backflow device is consistently a smart option to prevent polluting your water, regardless of whether it is needed or imposed on specific property types.
To learn more about backflow devices and how Backflow Paradise Inc. services them, give us a call at 623-297-9703 and speak to an expert.
Offering Backflow Repairs In Avondale
There are several ways to identify whether your backflow preventer is broken and needs to be repaired. Leaking around the preventer would be the most evident indicator. Uneven water pressure, foggy or muddy water, discolored water, and strange drainage activity are all additional indications. When faced with any of these indicators, it is usually preferable to call Backflow Paradise Inc. to examine and test your backflow preventer as soon as possible.
We provide free quotes for all of our backflow services at Backflow Paradise Inc. For testing, repair, and all other backflow services, you can be confident that we are ABPA certified, meet the requirements and regulations, and can serve as your preferred Avondale backflow device specialist. We Are the Phoenix Backflow Professionals You Can Trust
Get Your Free Estimate Today