Phoenix Backflow Services You Can Depend On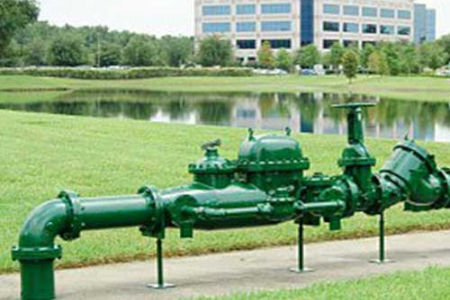 When residents of Phoenix, AZ are looking for the most dependable and reputable backflow services, they know they can rely on Backflow Paradise Inc.
We are confident that a backflow specialist from Backflow Paradise Inc. can satisfy your demands promptly and efficiently as ABPA Certified Testers and with our over 15 years in the backflow industry. Backflow services in Phoenix include anything from backflow rental and maintenance to certified backflow testing. We take pride not just in being incredibly knowledgeable but also in providing honest services. This means you'll never have to worry when a backflow specialist from Backflow Paradise Inc. visits your property.
If you need Phoenix backflow services, Backflow Paradise Inc. is the best choice, and any of our backflow contractors will be happy to help you from the first request to the day of your service.
Why Is Backflow Testing Required in Phoenix, AZ?
You are a client of the Arizona Water Company, which supervises the Cross-Connection Control Program, if you live in Phoenix. The Cross-Connection Control Program ensures that the Arizona Administrative Code on Backflow Prevention is strictly obeyed.
The program necessitates multiple moving pieces to ensure that backflow does not impact the water supply in cities in Arizona. This includes the installation, testing, and upkeep of permitted backflow prevention systems. This assembly must be checked yearly in addition to being fitted in your plumbing system.
When your inspection and tests are due, the Arizona Water Company will send you a notification in the mail, but all clients are responsible for picking their backflow prevention company and covering the charges for all components of it, including the mandated testing. It's similar to a car inspection in most aspects.
But why is this structure for preventative regulation in place? Water is essential in Phoenix, as it is in many other locations around the world. However, it is also hard to find because of the climate here in Arizona. That means that if your property's water system backflows, you could contaminate the entire city's supply and force them to clean it out, wasting a significant amount of water in the process.
The Best Backflow Repair Service In Phoenix
We are certain that we can fix any backflow system as a company that concentrates on backflow services. If you detect any leaks, odors, or unusual water pressure, please contact us as soon as possible by calling phone-number to schedule an assessment and potential repair. We Are the Phoenix Backflow Professionals You Can Trust
Get Your Free Estimate Today