What Are Arizona's Laws On Backflow Prevention?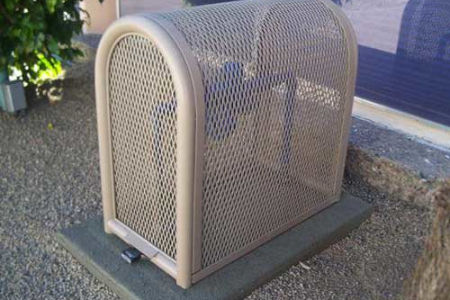 In the great state of Arizona, keeping water supplies safe and free of contamination is essential, especially due to the dry climate that makes sourcing water difficult. That is why the Arizona Water Company administers the Cross-Connection Control Program throughout the entire state. This program was developed in compliance with the Arizona Administrative Code on Backflow Prevention (R18-4-215).
This program outlines the requirements for the installation, testing, and maintenance of backflow prevention systems. Backflow prevention assemblies are required on all plumbing systems and must be tested and inspected annually. Luckily, the Arizona Water Company courteously notifies its customers of when these tests are due by sending them a notice in the mail. In addition, each customer is responsible for making their own decision of which company to hire to provide these services, as well as the payment for said backflow services.
Testing
In the Cross-Connection Program, there are standards for testing for the one administering the test ( as in they must be certified) as well as for when testing needs to be performed. In general, tests need to be performed when:
A backflow prevention assembly or device is first installed
It is cleaned
After any repair
If the assembly had an overhaul
Annually
As required by the regulatory authority
Our Responsibility As Certified Testers
As ABPA (American Backflow Prevention Association) certified testers, we have a responsibility both to our customers and to the Arizona Water Company. Our main responsibility is to send backflow prevention test results to the Arizona Water Company within 30 days of the test for their documentation. In addition, we need to stay licensed and certified, which requires continued education.
The ABPA has courses and strict codes and standards that must be met to keep the certification. It is our duty to stay on top of these standards so that we can still offer backflow testing to our customers.
At Backflow Paradise Inc., we take this responsibility very seriously, as we base a large part of our business model on integrity. You will never catch us lacking in any aspect of our licenses or certifications, so you can rest easy that your backflow preventer assembly is being serviced by the best company in the Phoenix area.
To learn more about the standards and regulations of the Arizona Water Company, or to learn how backflow testing works, feel free to give us a call at any time to 623-297-9703. We Are the Phoenix Backflow Professionals You Can Trust
Get Your Free Estimate Today