Premier Backflow Services In Maricopa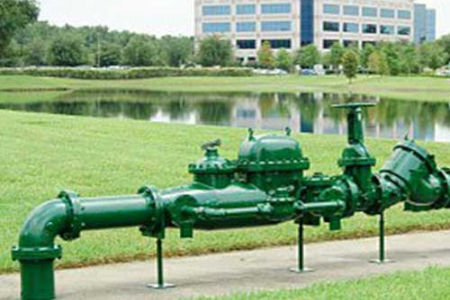 At Backflow Paradise Inc., we understand the importance of maintaining the integrity of your water system. Our team of highly skilled professionals specializes in backflow services, including backflow prevention, testing, and installation. Whether you need regular maintenance or immediate repairs, our comprehensive range of services ensures that your water supply remains safe and free from contamination. With our expertise and state-of-the-art equipment, we provide efficient and reliable solutions tailored to meet your specific needs. Are you looking for professional backflow services for your Maricopa home? If so, give our team of skilled professionals a call today and let us show you the kind of quality results that have helped make us the most trusted name for backflow services and backflow testing the area has to offer.
Benefits of Backflow Services
Protection: Backflow incidents can lead to the contamination of your drinking water, posing serious health risks. Our backflow services provide an essential barrier to prevent the reverse flow of potentially harmful substances into your water supply, ensuring the safety of your family or employees.
Compliance: Many municipalities require regular backflow testing to comply with regulations and maintain the safety of the public water system. Our knowledgeable technicians are well-versed in local codes and standards, providing you with the necessary certifications and peace of mind.
Cost Savings: By investing in professional backflow services, you can prevent costly repairs and damage caused by backflow incidents. Our proactive approach helps identify and address potential issues before they escalate, saving you money in the long run.
For reliable and efficient backflow services in Maricopa, trust Backflow Paradise Inc. Contact us today to schedule a service and safeguard your water supply. Don't compromise on quality when it comes to protecting what matters most.
Ensure Water Safety with Professional Backflow Testing in Maricopa
When it comes to maintaining the integrity of your water supply, backflow testing is a crucial step. At Backflow Paradise Inc., we offer comprehensive backflow testing services in Maricopa, ensuring that your system meets all regulatory requirements and operates at its best. Our team of experts utilizes advanced techniques and cutting-edge equipment to accurately assess your backflow prevention system and identify any potential issues. Contact us today to schedule a backflow testing service and ensure the safety of your water supply.
About Maricopa
Maricopa, a vibrant city known for its rich history and thriving community. From its picturesque landscapes to its friendly residents, Maricopa offers a unique and inviting atmosphere. To ensure the continued safety and reliability of your water supply, trust Backflow Paradise Inc. Our team of experts is dedicated to providing top-notch backflow services to residents and businesses in Maricopa. Contact us today and let us take care of your backflow needs, so you can enjoy all that Maricopa has to offer with peace of mind. We Are the Phoenix Backflow Professionals You Can Trust
Get Your Free Estimate Today